Distribution Channels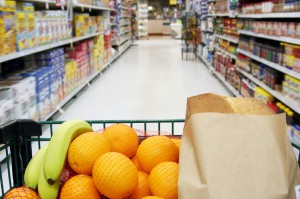 World Foods works closely with thousands of accounts nationwide that are a perfect fit for a wide variety of food products and consumer packaged goods.
Food Shelfs and Food Banks – a perfect fit for a wide variety of national and private labeled items. World Foods can connect your products with these charities that supply food to millions of Americans each year.
Institutional Food Service – packaged goods and any type of bulk food products are ideal for correctional facilities, government, schools and other large institutions.
Manufacturers – WorldFoods can connect with manufacturing buyers and help you sell your raw ingredients, chemicals, or any other bulk items at a profit.
Salvage and Surplus Stores – World Foods has close relationships with hundreds of discount grocers in this growing channel. These retailers are always looking for large volumes of food products, consumer packaged goods and other merchandise.
Secondary Market Grocery Stores – World Foods can place your items in numerous venues in this growing market that serves a broad spectrum of discount shoppers. American grocery shoppers are always looking for a deal, these days more than ever.